QUALITY IS NO
COINCIDENCE.
We offer exceptional
machines & first class service.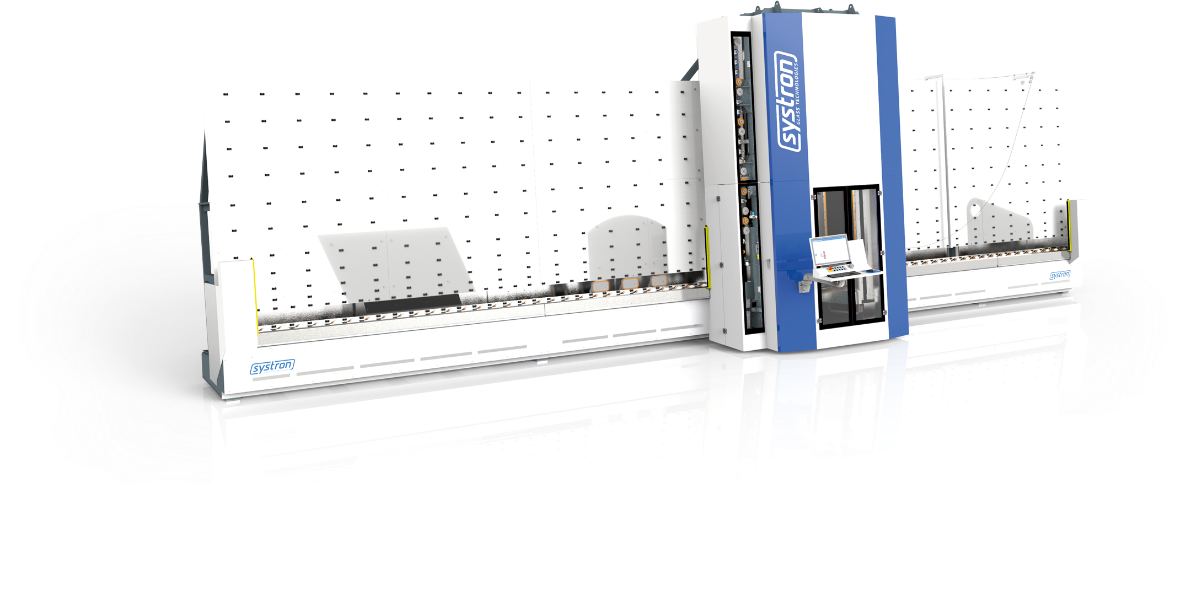 We build vertical glass processing machines at the highest level
We developed our machines from the perspective of a service technician with advanced experience in the glass industry and are pursuing an overall client approach. We focus on vertical glass processing centres that are designed for maximum machine availability and optimized output – especially for production batch 1.
systron glass processing solutions stand for tremendous flexibility on smallest installation space to achieve optimal growth with little infrastructural and personnel investment. Low operating costs, best quality and consistently high output result in a fast return of investment.
Above all we have developed our own systronTOOLS to further optimize the performance of our glass processing machines. The use of our tools increases feed speeds and service life significantly, both with float glass and laminated safety glass.
Let's get to know each other, please get in touch with us!
systron's key benefits
Patented systems. The patented waterjet technology and the water cushion offer a considerable competitive advantage.
Low-E. No mechanical contact with the glass – the optimal processing machines for glasses with coatings.
Service-friendly design. From the perspective of a service technician.
Optimal protection of technical parts. Machines are divided into dry & wet areas.
Customized high-end solutions. In addition to glass processing machines, we also offer logistics solutions to optimize the entire process.
systronTOOLS. Specially developed systron tools complete the "SYSTEM systron" and ensure particularly short cycle times and long service life.
Easy and quick service. Thanks to the optimal accessibility, our machines can be serviced quickly and easily.
Free of charge. Our telephone and remote service is available free of charge to all systron customers without an additional maintenance contract.
Powerful team. Experienced service technicians are at our customers' side both during commissioning and after sales.
Uncomplicated service concept. We always act solution-oriented and unbureaucratic, our decision-making paths are short.
Open spare parts policy. We make it as easy as possible for our customers to operate our machines economically.
NEWS
Always well informed about our tailor-made products and services